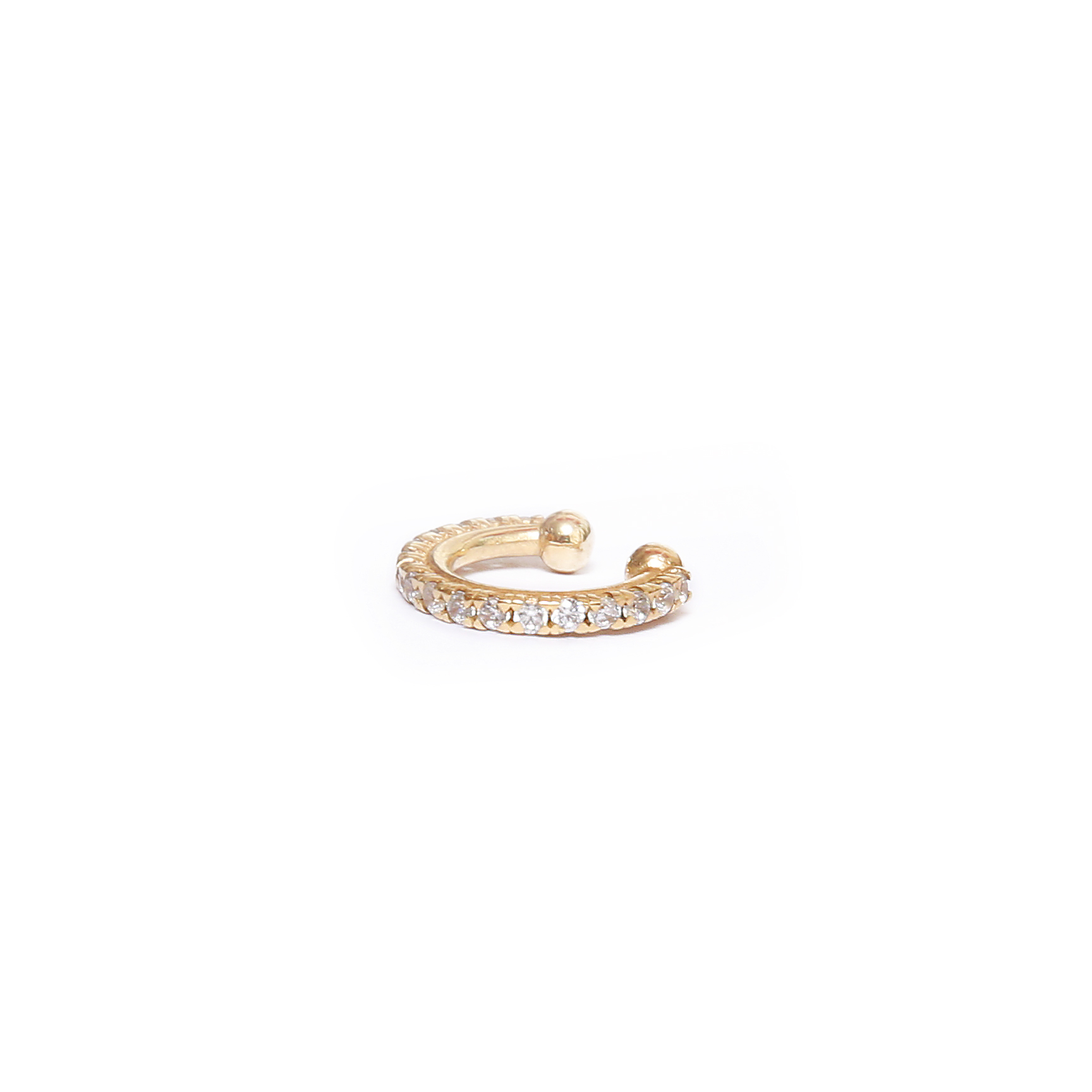 Tipsy
Tipsy
(adj) state of mind and physical condition of happiness.
LIL tip: once you pop you can't stop. And yes, you can handle all this sparkle!
This must be one of your golden essentials.
How do you wear it? You don't need your ear to be pierced! You just need to slide it from the top part of your ear to the bottom.
Details:
thickness 0,4 cm
diameter 1,4 cm
17 zircons
Available in: 9kt yellow Gold || Handmade in Italy